Success Story – HORSCH Maschinen
How HORSCH successfully markets agricultural machinery for modern farming on social media
How agricultural technology 2.0 works - HORSCH imparts knowledge on social media, strengthening the brand
International storytelling centrally distributed with Facelift Cloud
How a good team facilitates internal collaboration and simplifies community management
Facelift Cloud convinces with clear rights system and efficient content sharing
The challenge: mastering communication across markets
Discover how HORSCH Maschinen GmbH uses just one social media management tool to operate over 40 of its social networks and align them internationally.
With Facelift Cloud, HORSCH was able to:

- combine all platforms and users.
- develop a strong and engaged community.
- centrally control content creation and publication.

The result? HORSCH saves effort and time.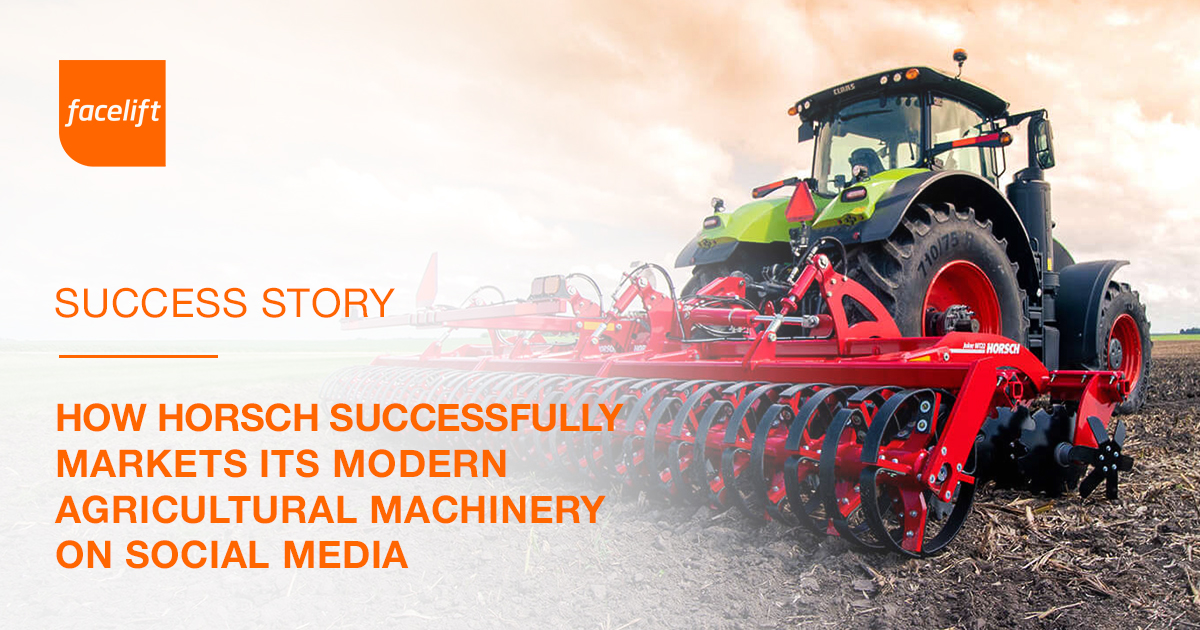 Would you like to learn more? Then download our HORSCH Success Story now!