Social Commerce Facelift x Suxeedo
We'll explain the mechanism behind social commerce
Discuss best practices for social commerce on platforms such as Facebook, Instagram, LinkedIn and more.
Explain how your business can get started with social commerce right now.
Social Commerce: Understanding and Preparing for a New Era of Online Sales
Discover how social commerce influences markets around the world, with a particular focus on the German speaking DACH region. We'll discuss the importance of this emerging technology and the biggest players to watch.
Together with content creation agency suxeedo, we're looking forward to providing an agency perspective into social commerce and show you what you need to know now.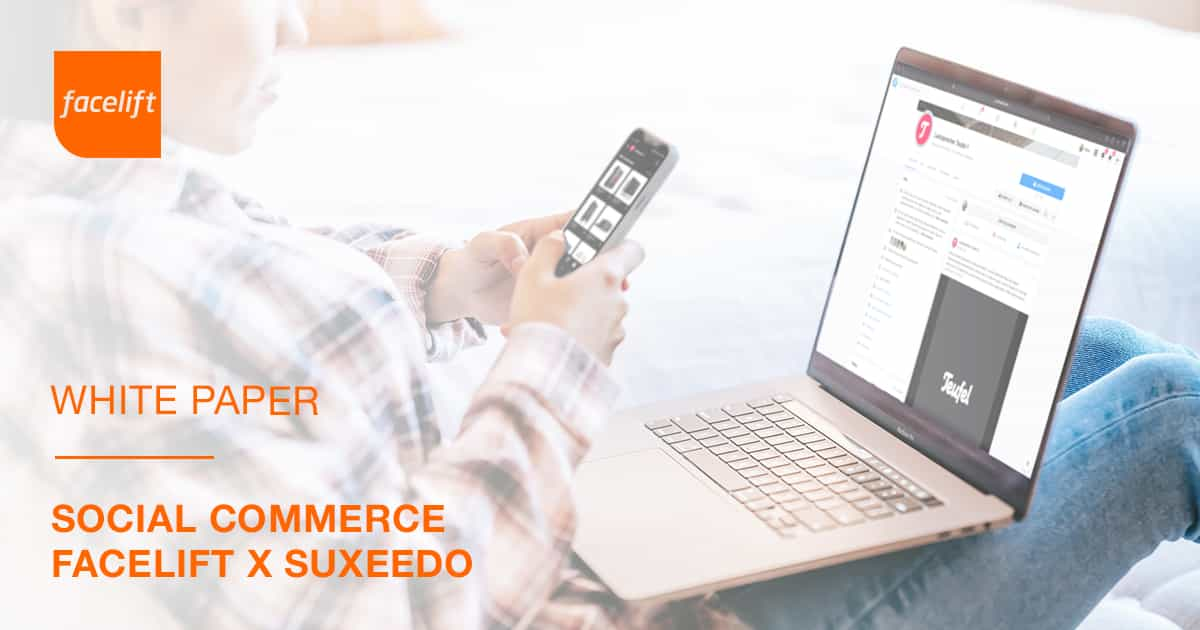 Interested? Fill out this form and get the white paper via email.