We have improved the way response templates work for social networks without public first or last names.
Use placeholder to approach users directly and trigger a notification
Response templates help you reply faster and stay authentic. You can prepare as many variations as you need for all upcoming topics and cases. With this release, we improve the way response templates work with placeholders for first name, last name, or the complete name.
As there is no required first or last name on social networks like Instagram and Twitter, you don't have to think about editing the templates or generated text. Facelift Cloud automatically transforms it into @username as you can see on the screenshot below.
This small feature will save a lot of time in your everyday customer care workflow.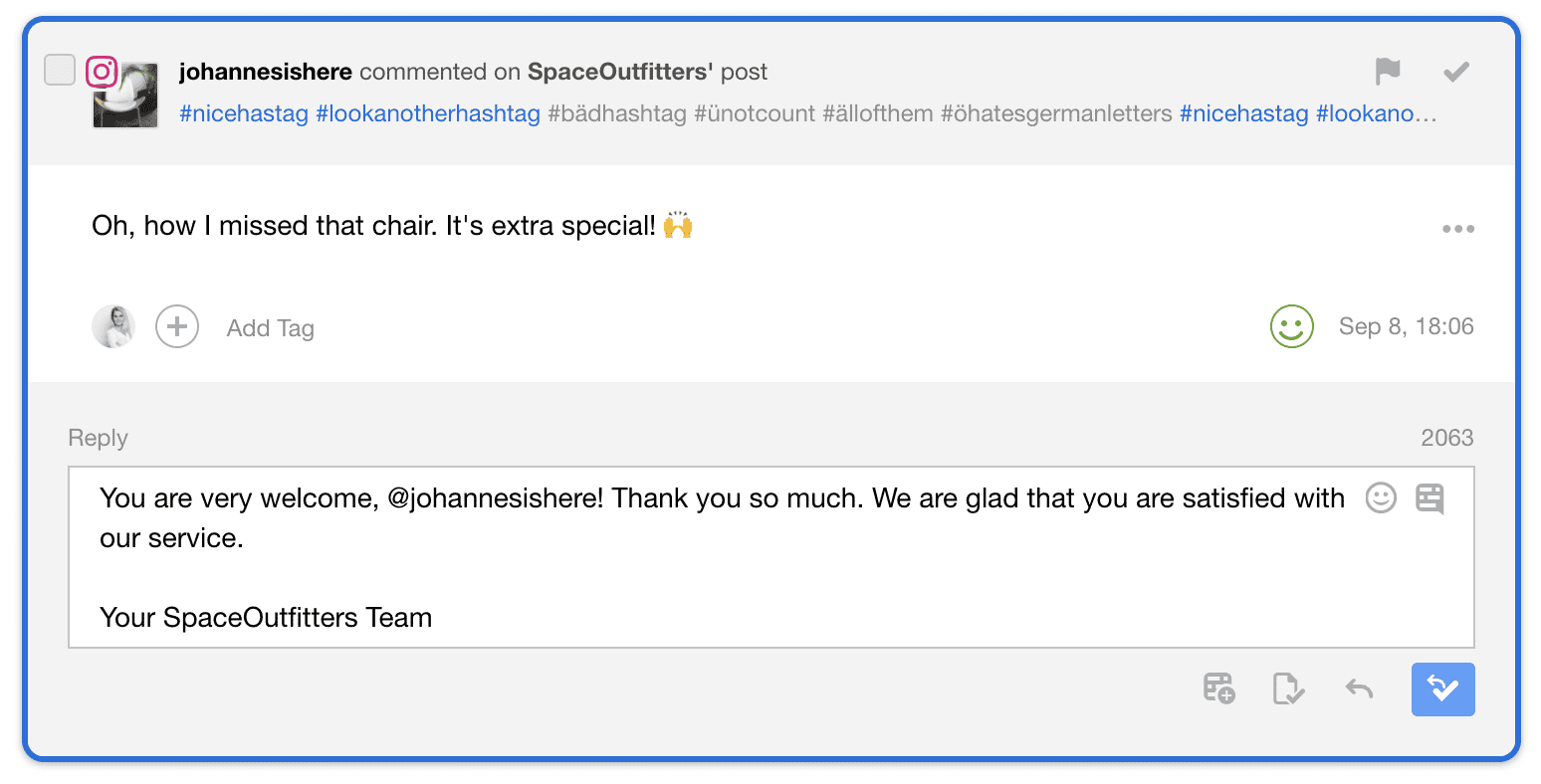 Learn more about response templates and how they will save your time in daily social business.
Tom
Product Marketing Manager