Deliver excellent customer service on social
In this guide we'll show you how to structure your daily customer service routines efficiently and help you to realise the full potential of your social presence.
Are you struggling with your daily customer service routines?
With a substantial presence on social channels, it's easy to feel a bit overwhelmed by the number of comments, questions, conversations and incoming messages you are receiving every day.
This "How To" is a quick guide to help you navigate through all those interactions and make sure you:
Prioritise to ensure you don't miss important conversations

Engage audiences effectively

Leverage your social channels in the best possible way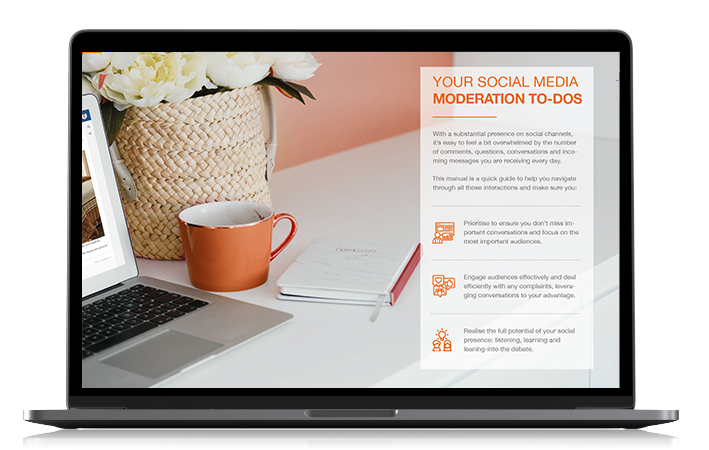 Your daily routine made simple with Facelift Cloud Moderation
All your social conversations and messages in one unified inbox, with automated tags, and task-assignment.

Message types are identified, flagged and sorted for action so you can respond quickly and in real-time.

All your daily analytics are available including the ability to track trending topics and mood.
Facelift Cloud – The all-in-one Social Media Management Tool
With Facelift Cloud you are not only able to improve your Community Management but to take your whole Social Media Management activities to the next level. Get to know Facelift Cloud in a short demo and learn more about the broad range of functionalities you can benefit from. Schedule your demo now!