Success Story - CCI Paris Île-de-France
How social media boosts visibility in the public sector
How the Chamber of Commerce and Industry (CCI) Paris Île-de-France maximized visibility of over 100 social media profiles
Examples of thematic public sector social media campaigns

How a single tool facilitated internal collaboration and simplified community management


How Facelift Cloud was able to help CCI grow its LinkedIn followers by 266%

How can government bodies and other public sector entities grow their followings on social media?

Find out how the CCI Paris Île-de-France group, made up of 8 CCIs and a large network of schools, manages its social media strategy in this success story.

With Facelift Cloud, the group has been able to:

- Increase its social media visibility
- Develop a strong and engaged community
- Manage its follower relationship

The results? +266% Linkedin subscribers, an average of 3,000 impressions per day on their LinkedIn page, and a 5% average engagement rate on Twitter.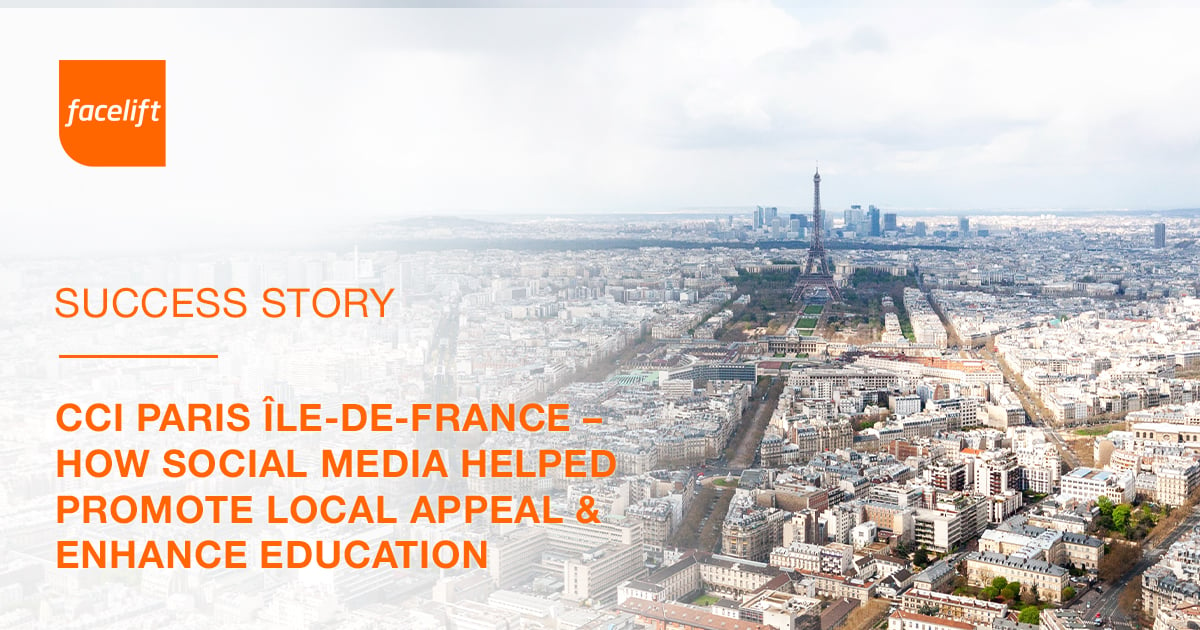 Want to know more? Download our

CCI Paris Île-de-France success story.