With visual content becoming ever more popular, social media companies are pulling out all the stops to burn glorious holes of information and desire deeper and deeper into our occipital lobes.
Whether your company is making its big debut in social media marketing or looking to expand upon your current projects, visual content has been, and continues to be, the way to go in 2021.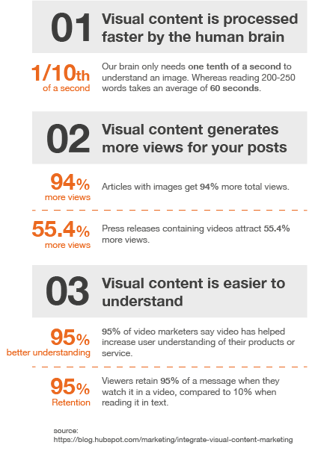 Many companies are capitalizing on the strengths of websites and apps such as Instagram, Snapchat, and now increasingly TikTok, to reach their audiences with visuals. Twitter and LinkedIn recently joined Facebook and Instagram as providers of ephemeral "story" videos.
It has become clear that social media users prefer not to read, so images and videos are absolutely the strongest tools your company has – quite literally – at its fingertips.
One platform that doesn't always receive the same treatment as the others in the business world is Pinterest, especially for B2B companies. This is beginning to change, though, and we'd like to provide you with some reasons why you should hop on the Pinterest train as soon as possible.
What

is

Pinterest

, actually

?
Pinterest has been around since way back in 2009, so its presence on the world stage is nothing new. In its earlier days, it began mostly as a way for people to share images that they liked on pinboards. It was a great way for people to discover ideas, find inspiration, and share their own discoveries with others.
Despite Pinterest rapidly approaching adolescence, businesses have dragged their feet in taking advantage of the wide range of benefits that visual sharing can provide for a product range, especially for B2C marketers. It was long touted as little more than a place to peruse wedding dresses, glamorous travel pics, DIY furniture and foodporn.
This has been changing in the past few years as Pinterest has proven itself to be a powerhouse of visual content visibility. Pinterest shouldn't really be thought of
as a social media site in the conventional sense that Facebook or Twitter are. The company itself imagines its product as more of an interactive or shoppable magazine for discovering and realizing ideas. As far as functionality is concerned, it runs much more like a visual search engine than a social media platform.
For some time now, Pinterest has been supplying a suite of business options that allow for advertising and performance analytics for companies looking to take advantage of the often-viral reach Pinterest can provide.
With a little bit of work, (and a little help from Facelift!) you too can help your company boost its digital profile with beautiful imagery by optimizing your Pinterest account and developing a killer new visual strategy.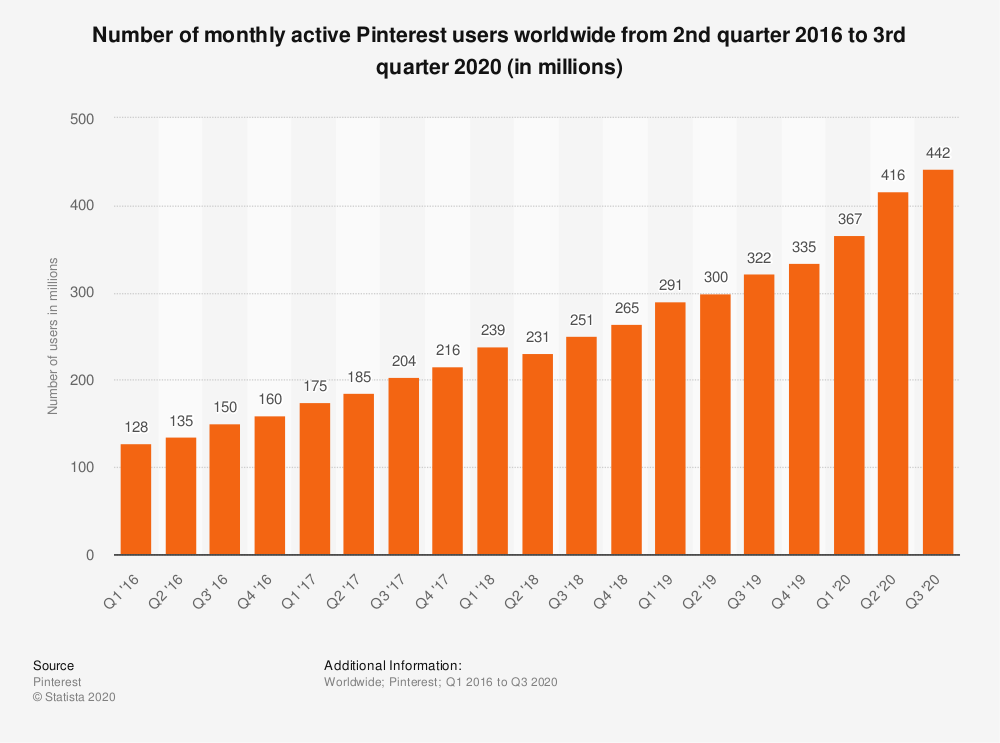 Simplify the shopping process

with well-curated boards
Pinterest allows you to create convenient pinboards that allow you to easily curate your content however you wish.
You can take advantage of this to create product boards that feature beautiful pictures of your products or provide tantalizing teasers. Boards can be segmented by product, service, or any other differentiating properties you feel like using.
Differentiating between your offerings or projects is really important here because according to Pinterest, about nine out of ten visitors arrive on the site in a shopping mood and are looking for that extra nudge. Eight out of ten visitors are already there to shop!
By optimizing these boards, you're left with the freedom to streamline your sales funnel.
Each image allows for links that you can direct to your website, reducing the time between discovery, desire, and purchase.
Unlike platforms such as Instagram, Pinterest's linking provides a fast path to purchases. Furthermore, Pinterest offers simplified sharing, or "Repinning." This means that a user can save your image (and your link!) to their own boards. This style and the function of Pinterest's sharing algorithms means that your link can travel quickly and gather views at rates that other platforms can't always equal.
Make use of Rich Pins
Rich pins are special, upgraded pins that feature additional information about a given image or video.
There are four kinds of rich pin: recipe, app, article, and product pins. These classifications allow much more specific content. For example, a recipe pin can include recipes and measurements directly in the accompanying text. A product pin may include prices or other purchase information.
Rich pins are a great way to set some of your content head and shoulders above other pins, as well as direct your audiences where you want them all while making their lives more convenient.
In order to get started with rich pins, you have to apply to Pinterest in order to confirm the validity of your website.
Collect user-generated

content
Pinterest is a veritable factory of inspiration and fantastic imagery. After you've created your beautiful product boards, boards with tutorials or other useful information, and everything else you wish to make available to your followers, it's time for something different.
User-generated content is anything that is created by your audience that is centered around your company. This can mean quotes from customers,
images of your products being used, or anything else that is made by your followers or customers – not you.
There are many benefits to employing UGC in your digital marketing strategies and Pinterest is one of the best places to showcase it. Create a board specifically for collecting UGC images.
You can jazz up some positive reviews about your product into nice images, collect pictures of happy customers, and countless other things, then release them in their own special place. This gives your brand a human touch while also playing on social proof.
People enjoy seeing large companies publish content that seems less like an advertisement and more casual in nature. People also enjoy feeling appreciated.
Remember to pin regularly!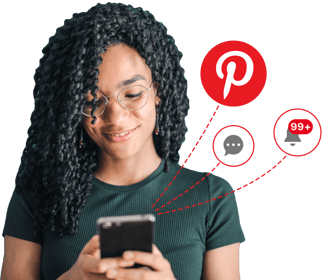 Pinterest can claim a lot of regular, daily users. One of the strongest positions your brand can be in is to be one of the profiles that people see coming into their feed with fresh new content every day.
It is for that reason that Pinterest itself recommends publishing content daily for businesses looking to really make a splash. This best practice increases the likelihood of your content going viral!
Facelift is a great way to schedule content across all platforms, taking some of the daily load of remembering to create new things off your shoulders.
Optimize your content for

Pinterest SEO!
Search Engine Optimization has long been an essential part of businesses' online web presences. SEO is a means by which websites get noticed, indexed, and ordered by search engines such as Google. Since Pinterest is, in fact, a visual search engine, it has its own system in place for getting noticed internally!
Much like other social media platforms, Pinterest makes use of hashtags for ordering content and ensuring that its users are able to find the things they're interested in. It also utilizes keywords in much the same way that traditional SEO does.
Keep an eye on your niche and follow up on trends to know which content is likely to perform the best for your brand.
Take full advantage of analytics
Pinterest business accounts have the advantage of including user analytics so you can get an idea of your content's performance at a glance. You can get insights into your follower demographics, including visitor age, gender, and affinity categories.
Data like this allows you to extrapolate important information about what sort of images and content is really reaching your target audience, and what isn't.
Connect your other accounts to Pinterest
Pinterest makes life more convenient than some other platforms. You can easily sync your Instagram or YouTube accounts for simple cross-platform sharing, as well as Shopify or Etsy, and of course, your own website.
Connecting these accounts not only creates a convenient way to bolster customer touchpoints, it also allows you to claim your content across multiple sites, making it clear to Pinterest and everyone else when something belongs to you.
Turn up your Pinterest campaign with Facelift

All of the above steps can help any business consider and refine its Pinterest campaigns, but there's more.
Facelift Cloud supports Pinterest
syncing
, allowing you to use our

industry-leading software to manage your Pinterest account

. Create content,
moderate
, and
view
performance
all from the same hub from which you control all your
other
social media sites.
In fact, we're now an official Pinterest partner, which means we can offer you enhanced support, and are working harder than ever to bring you an increased array of tools for improving your pinning experience, generating leads, and capitalizing on this visual sharing platform.
Take a look at our recent press release for more information on what's around the corner.