Publisher Unboxing #2 - Let's Make You a Power-Publisher!
Posted at 31 of August, 2021
Back to Blog
We recently did the first unboxing in the Publisher and presented you many new little features that make your daily work in the Publisher much easier!
Are you ready for round 2? We've brought you another package 🎉, that will make your work in Publisher even smoother, faster and more efficient.
We're bringing you a better overview, more efficient workflows & improved guidance!
You already know our content pool with templates that make it much easier for you to create future posts with similar settings and/or content. On active templates, you have always been able to see how often they have been used within your company.
What you could not see until now was how often archived templates have been used. This is now possible thanks to the counter for all templates. You can get a better overview of which templates have been used efficiently and where there is still a need for optimization.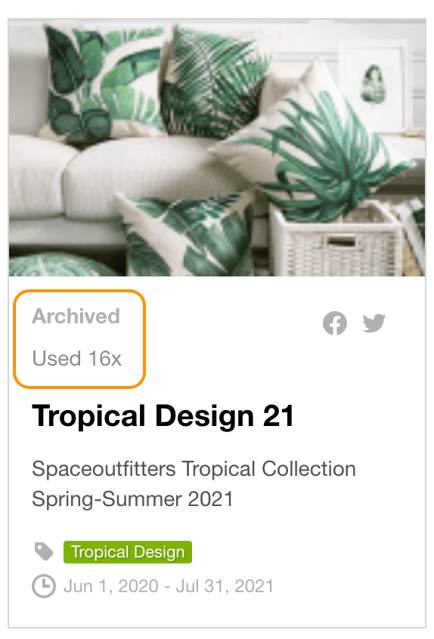 To ensure that you always have the template you're looking for at hand, we've added a few more filter options for you on top. From now on, you can filter your comprehensive template list by:

Creation date of the template

The start date from which it becomes active for us

Networks for which the template was created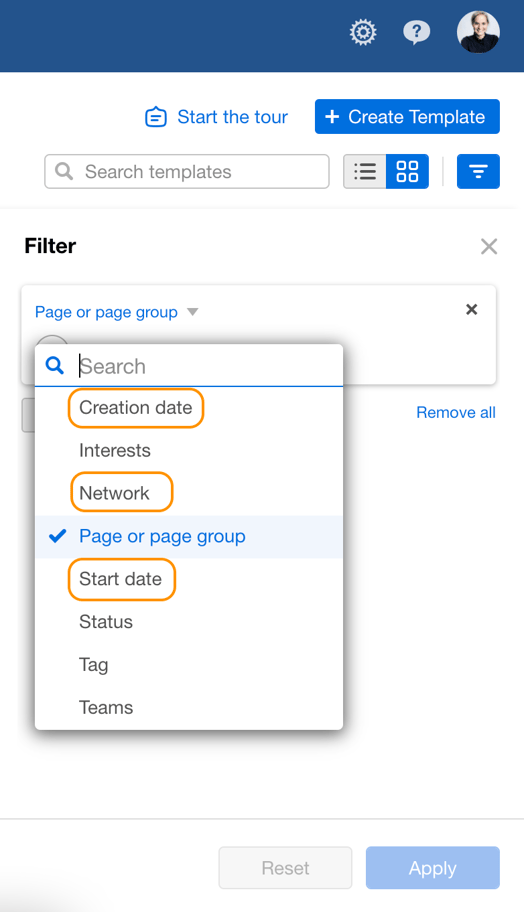 We have also added innovations in the publishing area to the package.
Do you often schedule dark posts on Facebook or send them directly to Facebook for publication? Then we have good news for you!
From now on you can see directly in the post detail view in the publisher whether it is a dark post or whether direct scheduling has been applied. This provides you with a simple workflow when it comes to the publication settings of your Facebook posts.
The unboxing continues with a new feature in the Instagram carousel post section! When pre-scheduling your carousel posts on the desktop, you can now schedule images and videos together within a post and then publish them as usual via the Facelift Cloud app. With a mix of videos and images in your posts, you'll bring even more variety to your Instagram feed.

We also wanted to guide you even better in your daily work within the Publisher. We do this by confirming every time you schedule a post that the scheduling was successful. This way you can be sure that everything worked smoothly. Since there is no time to lose, you can also switch to another post creation or to the content templates directly after scheduling. We have prepared something for you:

That's it for today's unboxing - did we promise too much? 🥳 Try it out right now and get started as a power publisher! Have fun with it!
Did you stumble across this article and aren't yet a Facelift Cloud user? Do you want to be? We've got a free 2 week trial that you can test out. It includes our core features and can provide you with a great overview of what you can expect.
Best regards
Rike
Product Marketing Manager
{{#imageUrl}}
{{/imageUrl}}
{{title}}
{{description}}
{{#tagList}}
#{{name}}
{{/tagList}}
{{readArticleButton}}