Skyrocket Your Reach with the New Post Promotion Feature for Facebook, Twitter & LinkedIn
Posted at 28 of July, 2021
Back to Blog
Want to reach more people with your posts?
Now you can promote them easily!

Promoting posts is becoming more and more essential in the social media business, especially as organic traffic diminishes and paid becomes more and more competitive.
Everyone is vying for attention for their posts and thus their brand on social networks. Social media users are inundated with a plethora of posts every day - so much so that newsfeed algorithms have to be changed to keep up with the load. That, plus the short half-lives of posts really makes organic a bear to maintain.
So, in order to stay in the game and reach potential customers on social media, it has become increasingly important to promote selected posts. If your team needs to promote several posts at once, or posts across multiple networks, then we have something for you that will make your life much easier!


So, what exactly do we have in store for you?
From now on, you can promote your organic posts for Facebook, Twitter and LinkedIn super easily from within Facelift Cloud thanks to the post promotion function!
We have integrated an important step of your daily work directly at the point where you use it most efficiently, which can save you valuable time. No more separate promotion of posts in every network – now you can start the promotion process directly in Facelift Cloud. And for Facebook posts, you can even choose and promote them via the post promotion in the Publisher.


How does it work?
As always, it's as easy as it can be! For all your already published posts, you will find the "Promote Post" button in the top right corner.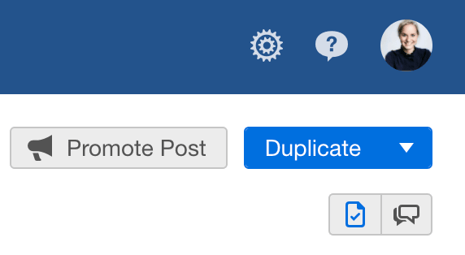 Select it and you're ready to choose the profile you want to promote. Want to push your reach on all three networks at once? No problem! Simply select the profiles that you think could use a boost and get directed from the publisher to all ad managers in separate tabs.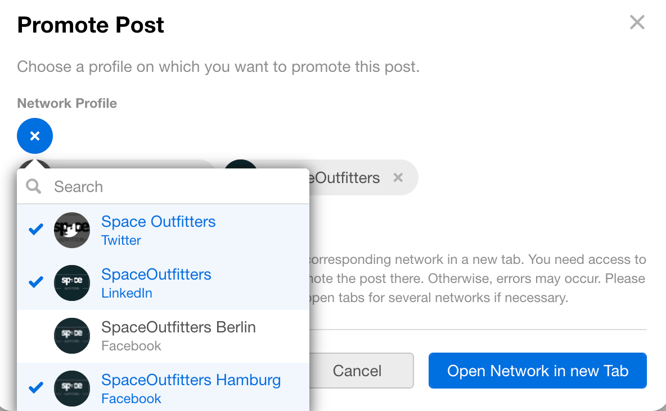 This will allow you to directly access the posts you need, saving yourself a long search for the right post.
What is the benefit of this new function?
From now on, you won't waste time boosting your posts separately. You can simply create posts in Facelift Cloud, schedule them, publish them, and then promote them directly!


Where can I find out more about the feature?

Learn more about the new post promotion feature in this Knowledge Base article. There we will tell you what to consider when using it so that you and your team can blast off right away! 🚀

What are you waiting for? Your posts are waiting to be discovered by new target groups!
Did you stumble across this article and aren't yet a Facelift Cloud user? Do you want to be? We've got a free 2 week trial that you can test out. It includes our core features and can provide you with a great overview of what you can expect.

Until next time 👋🏽
Rike
Product Marketing Manager
{{#imageUrl}}
{{/imageUrl}}
{{title}}
{{description}}
{{#tagList}}
#{{name}}
{{/tagList}}
{{readArticleButton}}