Quickly Find the Elements You Need Within Community Management
Posted at 7 of July, 2021
Back to Blog
Are you looking for specific comments and messages buried within a deep haystack of messages any comments within your everyday customer care workflow? Our filters are here to help you find them!
The bigger your accounts and communities get, the more and more messages, comments and reviews need to be structured and answered. With the help of software, you can usually retrieve and answer all the current elements of your networks, but that's not always enough.
How do you find a specific message from last year where you can only remember the first name of the user? How quickly can you sort and filter between messages, mentions, comments, or reviews to further narrow your search? These are all challenges that Facelift Cloud can take away from you, leading you faster to the results you're looking for.
Always find the elements you are looking for with the moderation filters
To make your life easier, we have added two new filters to the moderation dashboard so that you can quickly find hidden and deleted comments. Especially in combination with e.g. promoted content or explicitly selected networks, you will get the results you want in seconds.
The more filter properties you choose, the more specific your filter will be and the fewer messages and comments you will see. Hidden and deleted options can be found at the beginning of the filter properties - a list of all properties is linked here.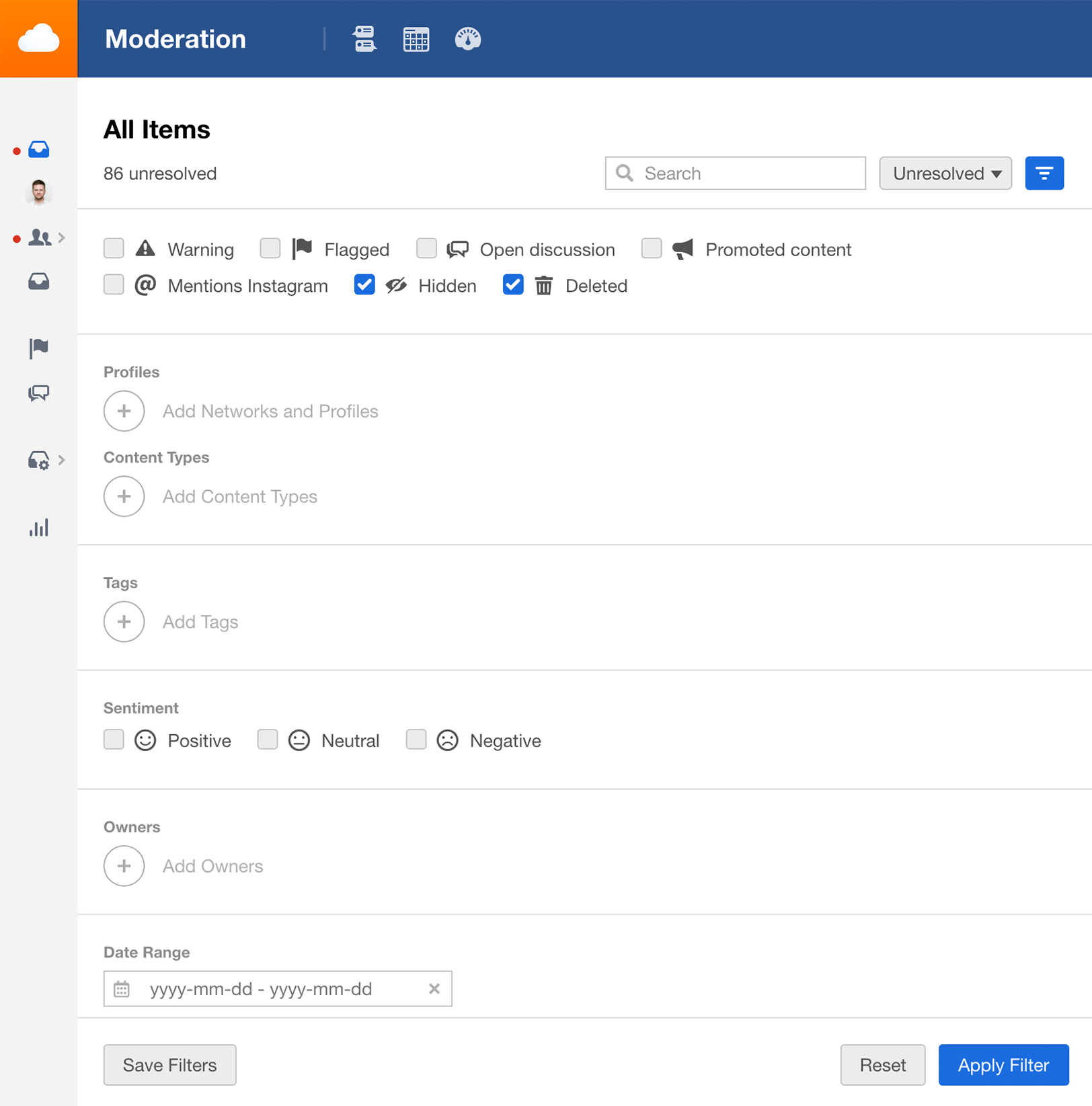 The result of your search is displayed and the corresponding elements are marked with "HIDDEN" or "DELETED":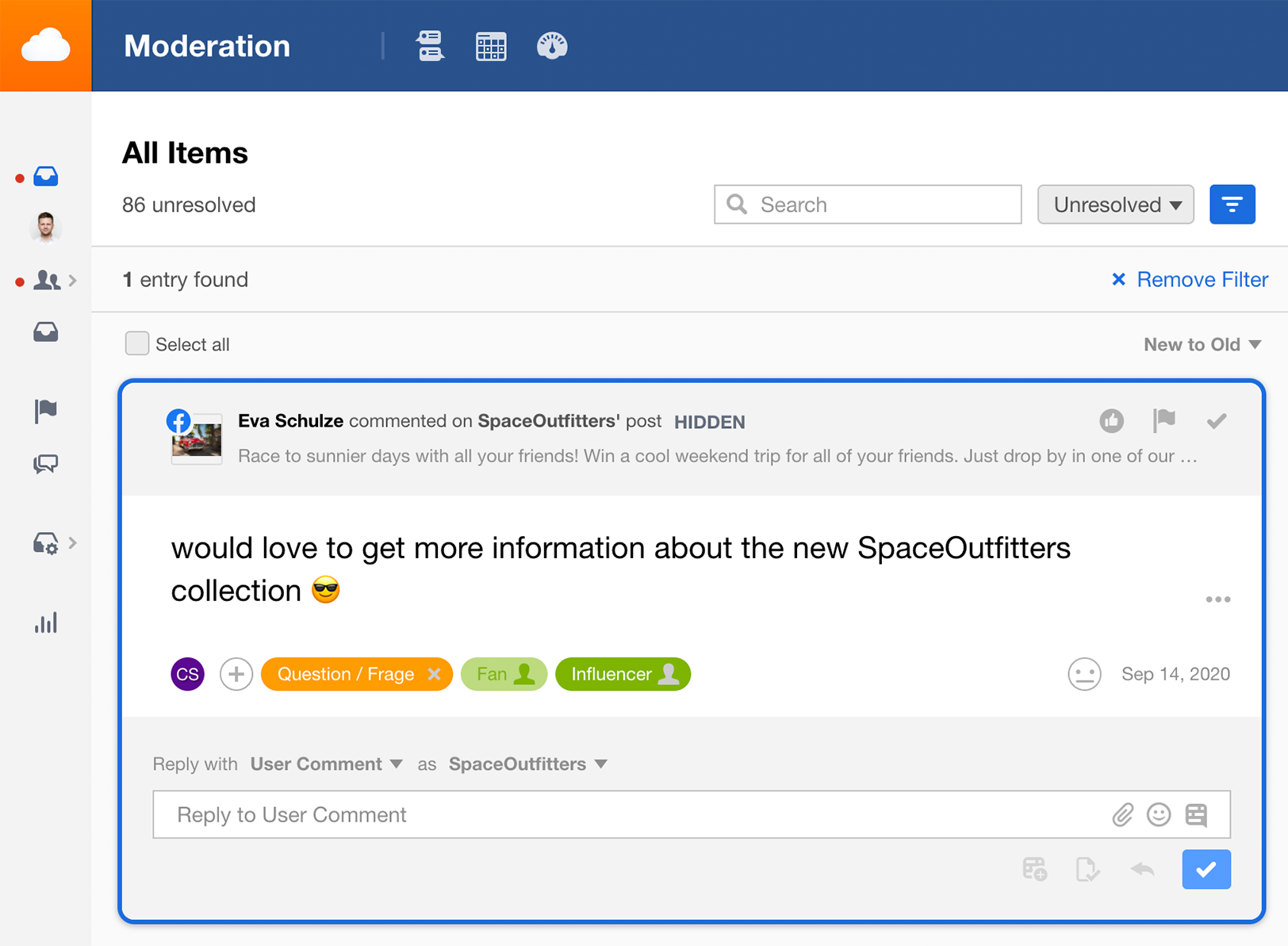 Should it ever happen that an element was first hidden and then deleted, only the label "DELETED" is displayed. You can also save your filter settings and use them to create your own new custom inbox!
Learn more about it or read our help article here.
Did you stumble across this article and aren't yet a Facelift Cloud user? Do you want to be? We've got a free 2 week trial that you can test out. It includes our core features and can provide you with a great overview of what you can expect.
{{#imageUrl}}
{{/imageUrl}}
{{title}}
{{description}}
{{#tagList}}
#{{name}}
{{/tagList}}
{{readArticleButton}}