Check all Planned Posts Wherever You are with Our Mobile App!
Posted at 3 of May, 2021
Back to Blog
Your feedback counts and we've been listening closely! With this latest release of our mobile app, we've enabled you to view all Publisher posts directly inside the Facelift Cloud app.
Complete overview of your planned contributions on the go
Do you find yourself taking a quick check on the couch in the evening, or on the train, to see if all of your social media team's posts have been scheduled properly?
For many social media managers, this is a necessary part of everyday life. Facelift Cloud supports you in keeping an overview while you're on the go, allowing you to quickly skim through your community management or throwing new ideas into the post schedule.
Your social media community never sleeps, but neither does Facelift Cloud.
With the 3.10.0 update of the Facelift Cloud mobile app, you can also keep track of your planned posts.
In the overview, you can see the posts from the past seven days as well as all planned drafts for the future. This, way you can make sure that all posts are scheduled at the right time and that the right text and images or videos are selected.
The app also shows you the status, date, and time, selected tags, campaign assignment, and the internal briefing for each post. As usual on the desktop, all posts are visualized as a preview per network.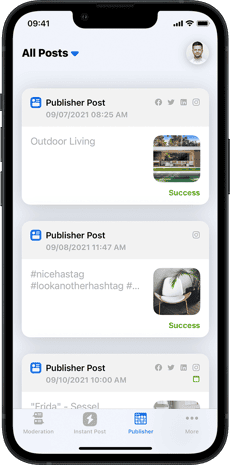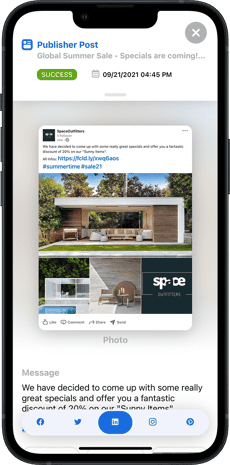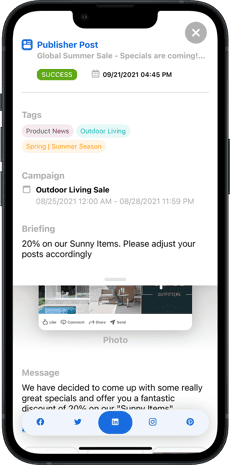 How do you get the app update on your smartphone?
You can download the update 3.10.0 from the Apple App Store and Google Play Store. Just download the latest version and get started!
Did you stumble across this article and aren't yet a Facelift Cloud user? Do you want to be? We've got a free 2 week trial that you can test out. It includes our core features and can provide you with a great overview of what you can expect.
{{#imageUrl}}
{{/imageUrl}}
{{title}}
{{description}}
{{#tagList}}
#{{name}}
{{/tagList}}
{{readArticleButton}}