Publish Posts on the Fly with Facelift Cloud Instant Post
Posted at 1 of June, 2021
Back to Blog
Even if 2021 is the year of the home office - with the release of version 3.6.0, you can now plan or immediately publish posts for your social media profiles no matter where you are with our super-convenient Facelift Cloud mobile app!
To offer you even more flexibility and time savings, we've provided a new way to create posts outside of the office with this update.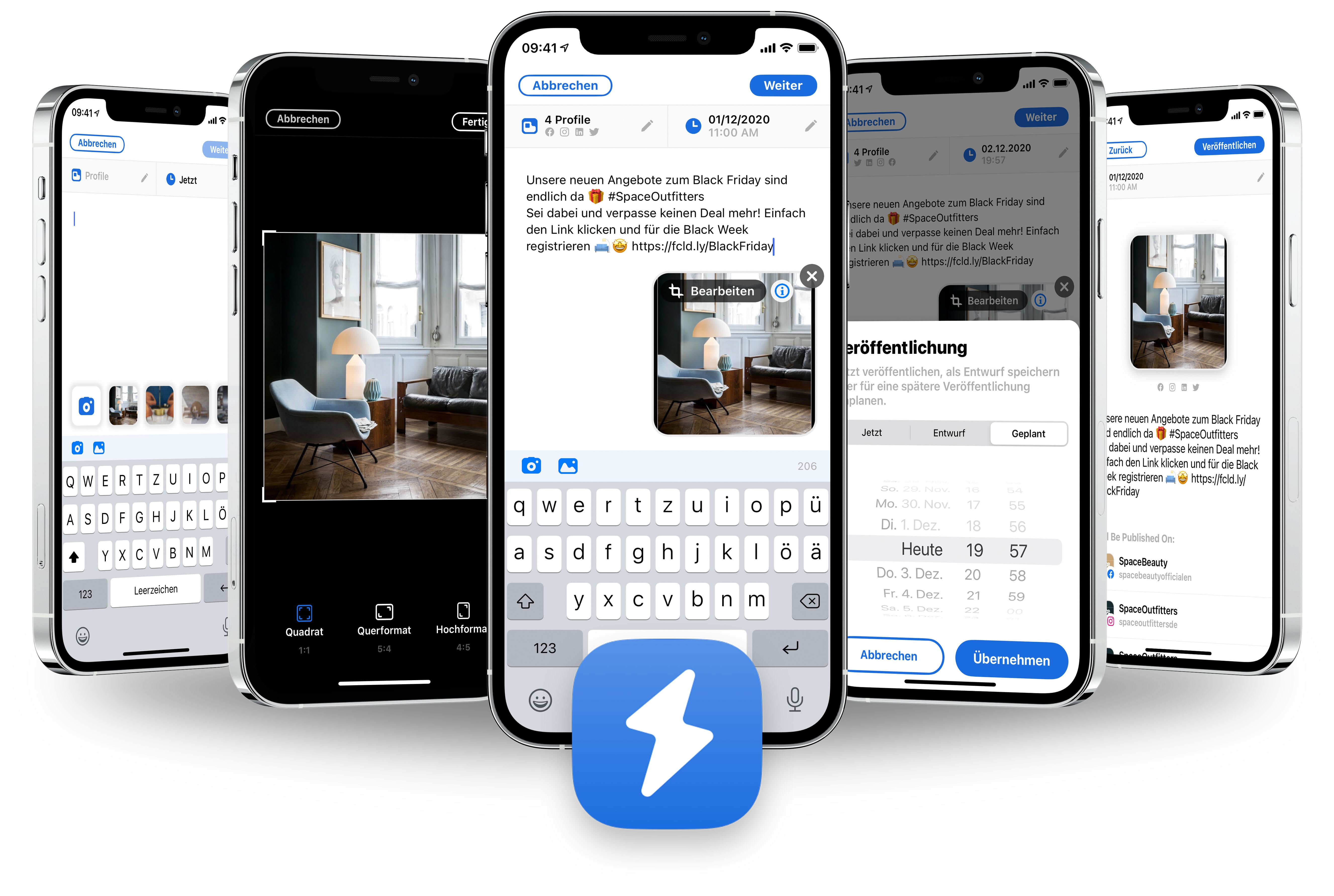 Instant Post
Imagine you are on the road attending conferences, on the sales floor at your store, sitting in a restaurant or just lying in bed. In the future, you won't have to make your way to the office, boot up your computer or wait until the next working day to do so.
With the Facelift Cloud app's Instant Post, from anywhere. We already support the most used networks Facebook, Instagram, Twitter, and LinkedIn for single image posts.

You don't have to publish new posts immediately, either. So if you have a late-night moment of inspiration, you can save it as a draft or schedule it for another time.
Of course, all data of the post including the photo will be transferred to Facelift Cloud, where it can also be accessed the next day at work!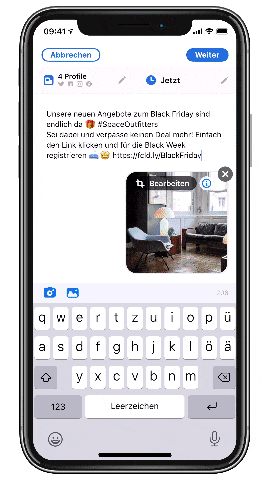 Where can i get the update?
The update of our mobile app is now available in Apple App Store and Google Play Store. Every Facelift Cloud user with the permissions "Create post" and "Create media files" has the possibility to access Instant Post. If there are approvals for the user / profile, the post will be saved as a draft and transferred to Facelift Cloud.
Do you want to read more details about the Mobile App Update 3.6.0? Just follow this link to our help section:

All details about the Mobile App
Have fun!
Best regards 👋
Tom

Product Marketing Manager
Did you stumble across this article and aren't yet a Facelift Cloud user? Do you want to be? We've got a free 2 week trial that you can test out. It includes our core features and can provide you with a great overview of what you can expect!
{{#imageUrl}}
{{/imageUrl}}
{{title}}
{{description}}
{{#tagList}}
#{{name}}
{{/tagList}}
{{readArticleButton}}