As a social media expert for your company, we don't have to tell you what Instagram reels are and what added value they create for your brand. However, the benefits that this format delivers are a very worthy one to mention once again.. and of course, we didn't come across this topic completely by chance.
Reels tell your brand story and inspire your community
Reels provide you with a format to create short videos that help you reach your community and users who aren't yet, in an entertaining way. By the way, you can find our e-guide talking about short videos and story formats here.

Unlike stories, Reels don't disappear after 24 hours, so they're great for spreading your brand message, interacting with your existing community and inspiring them. At the same time, you also reach new target groups that might be interested in your company, products and services.

You know what makes us reel happy? That we can offer you the Reel function in Facelift Cloud from now on!
Plan and publish reels in the Publisher in no time
Now we'll explain how to plan Reels in Facelift Cloud:
Go to the post creation process and select the Instagram network. There you will find the Reel tab:



Now you can easily upload your reel video, add caption and hashtags and select the profile. Furthermore you have the opportunity to choose a suitable thumbnail for your video.
On the right side you will see a preview of the post. We have also integrated a pause and sound button for you in the preview, so you can create your Reel-post without the video being played multiple times and with sound on during the creation process: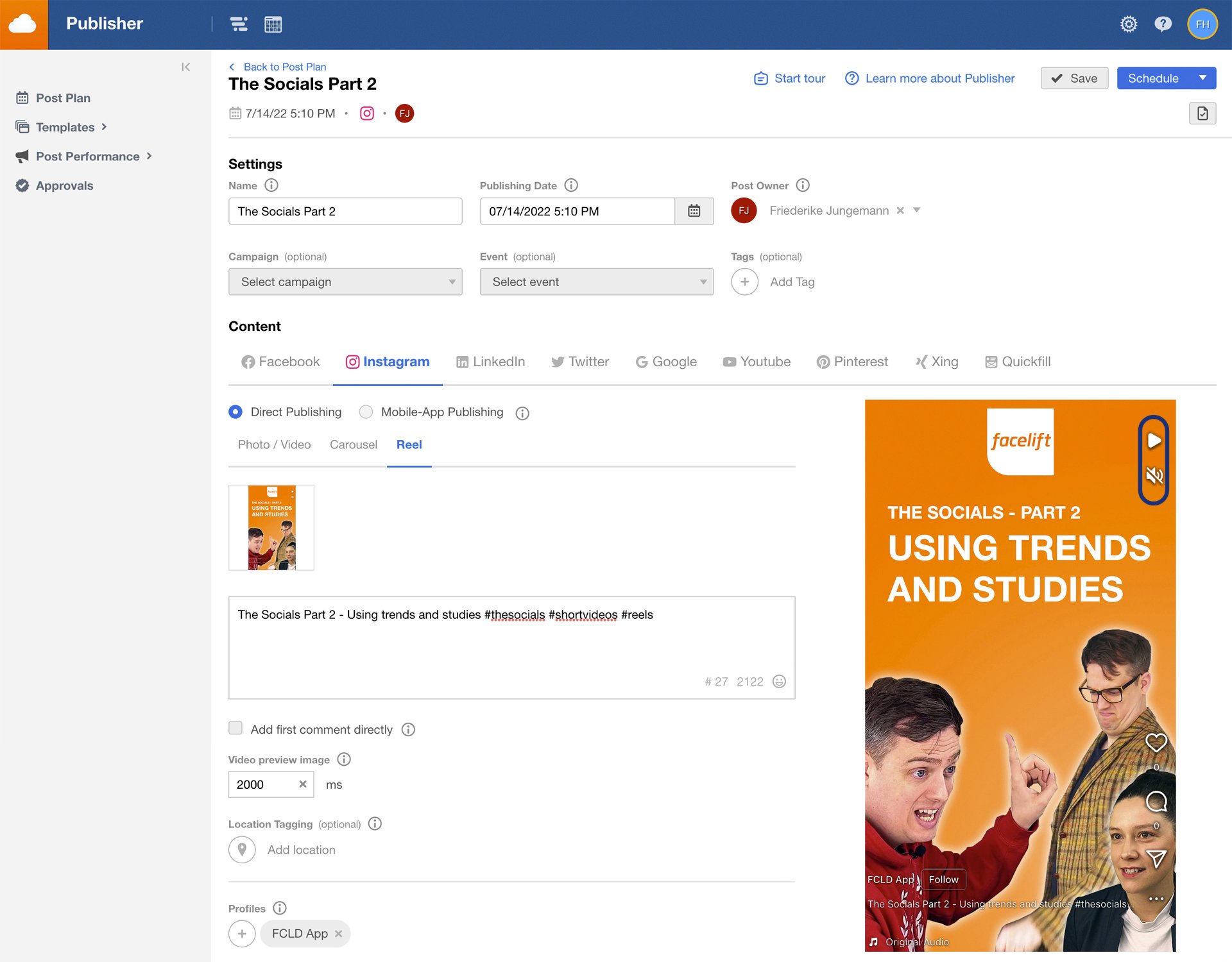 Let's go - Publish directly or schedule your reels according to your ideal posting time.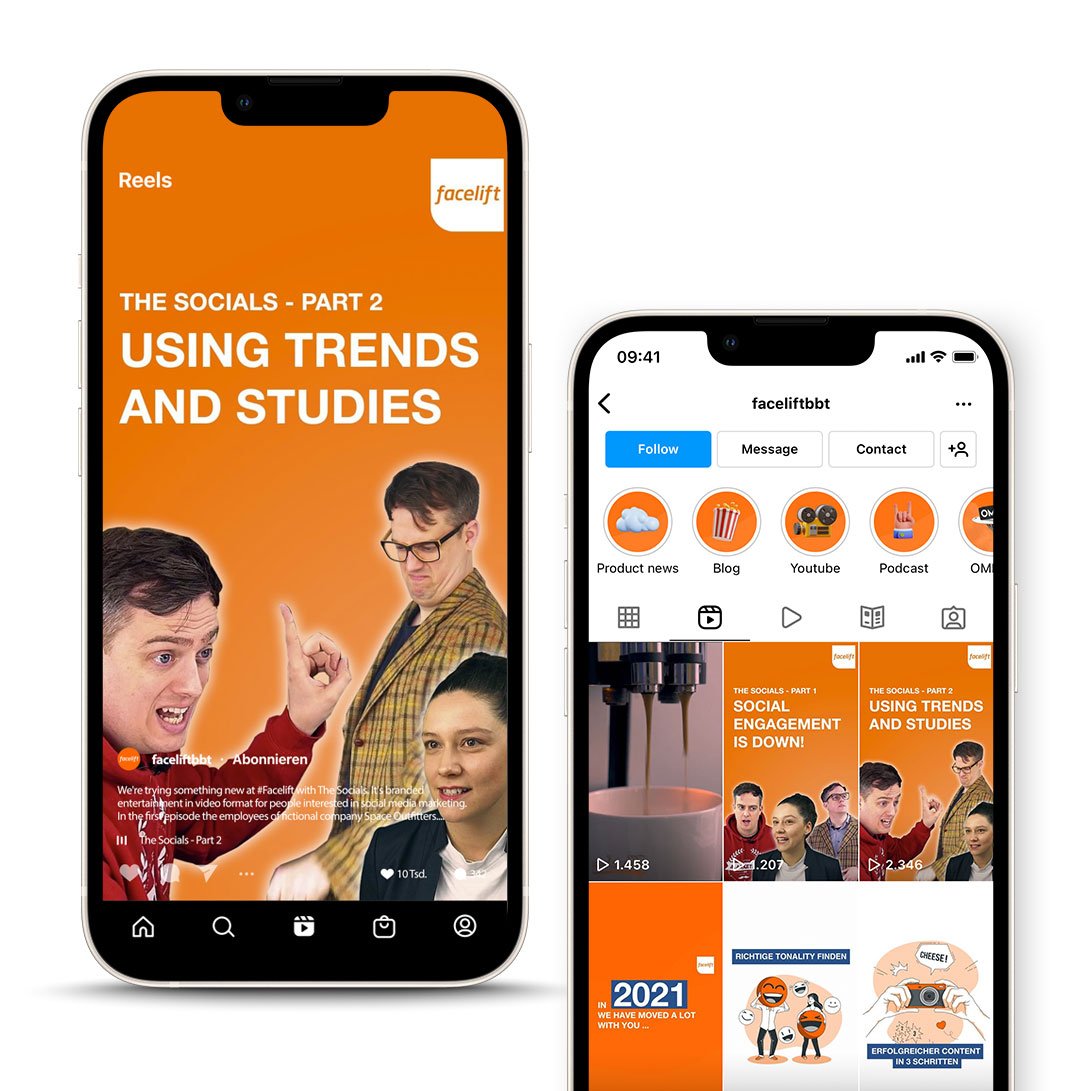 Of course, we rely on reels too! Check out our Facelift Instagram profile and don't miss our 2nd episode of "The Socials" on YouTube - it's all about short videos and we provide you with tips for this format 💡.
Why you should go for Reels too
By creating short form versions of commercials you can also reach another target group on Instagram by using Reels and take advantage of the algortihm for your strategic brand building. It is supposed that video content is being more promoted and pushed to users by the Meta algorithm than other content types. This gives you the chance to generate more reach in a short period of time and therefore create a high value organic community a lot faster.
The biggest advantage of Instagram Reels in comparison to stories is, that you are able to save the short form videos to your feed and provide them also to none followers longterm. Also, if you upload a Reel it is going to be shown in the explore feed to none followers with matching interests that are able to discover your profile without being directly targeted by ads.

Happy reeling!