Measure the success of your Instagram content - with Instagram Post Performance on Facelift Cloud
Posted at 23 of May, 2022
Back to Blog
So, you want to create Instagram content that is tailored to your target audience, because that's how you achieve high, quality engagement, right? There are plenty of social media KPIs to keep on top of, but engagement in particular is of especially high value, and in turn pays into the achievement of overall business goals.
It should be obvious that you need metrics to measure the success of your content so you can refine and optimize your Instagram marketing strategy. It's essential to know what worked and what didn't.
With Facelift Cloud's newly integrated Instagram Post Performance, we help you to keep an eye on your metrics, evaluate performance, and act accordingly.
What metrics does Facelift Cloud's post performance provide?
In the post performance overview you can find all of the most essential Instagram metrics for evaluating the success of your posts and videos.
These include:
Reach

Engagement

Likes

Comments

Views

Saved Posts

Video views
View all key metrics at any time
From now on Facelift Users have the opportunity to get a tabular overview of all their Instagram KPI's, a respective post preview as well as the key figures.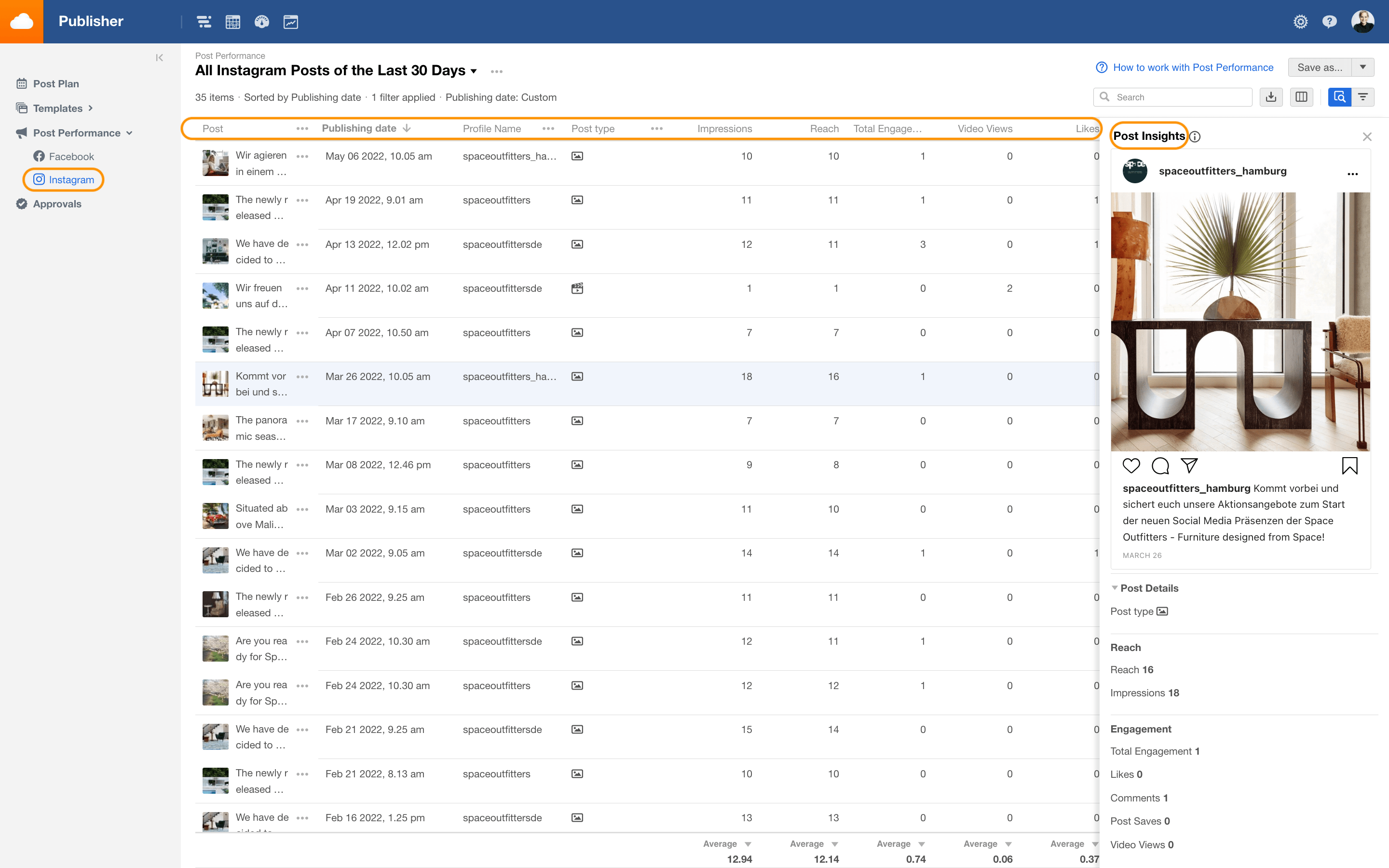 Simply filter the metrics that are most relevant to you and set a time period for your analysis: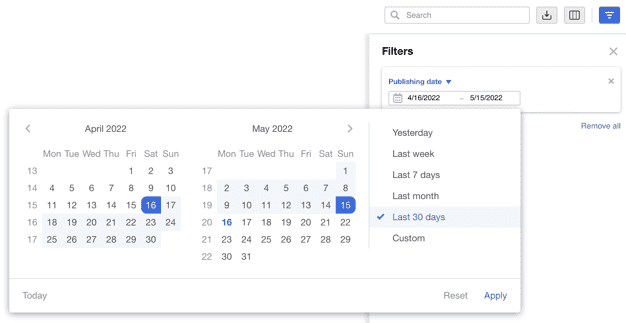 You can customize and save your filter settings easily as an individual view, allowings you to access your evaluations again and again without additional effort. Please note that a maximum of 750 posts can be evaluated and displayed.
The highly configurable table allows you to show and hide columns as you like: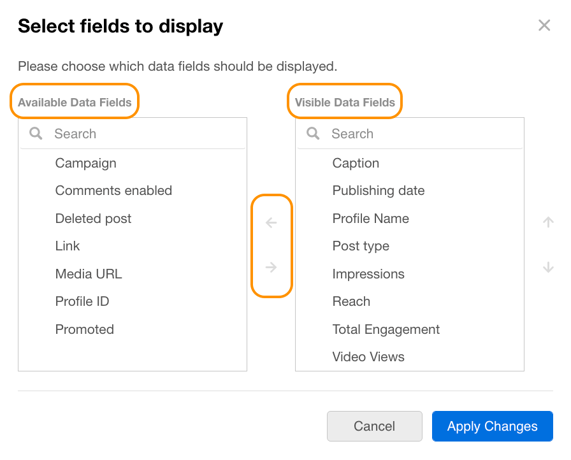 Where can I learn more about Instagram metrics?
If you want to learn more about the importance of your most valuable Instagram KPIs, the difference between reach and impressions, be sure to read recent blog post. We'll also tell you how you can increase your engagement and consequently your reach on Instagram. Check it out now here!
Did you stumble across this article and aren't yet a Facelift Cloud user? Do you want to be? We've got a free 2 week trial that you can test out. It includes our core features and can provide you with a great overview of what you can expect.
{{#imageUrl}}
{{/imageUrl}}
{{title}}
{{description}}
{{#tagList}}
#{{name}}
{{/tagList}}
{{readArticleButton}}