We're starting off 2021 with some exciting news! Facelift is thrilled to announce that as of January 21st, we'll become an official Pinterest partner.

Pinterest is one of the largest platforms in the world for sharing visual content. With more than 416 million monthly users around the world, Pinterest is a space for inspiration and entertainment, and is only growing in its scale. With Pinterest, companies and individuals can share – or pin – images and videos to custom curated "boards."
What does this partnership mean?
Pinterest has released a brand-new API that allows for a whole spread of fantastic new functionality. In addition to enhanced client support and connectivity on our end, soon, you'll be able to:
publish video pins.

gain access to in-depth Pinterest analytics.

view comments on your company's pins.

better leverage this fantastic social media platform to boost your online presence!
In the future, we will be rolling out a series of new features in order to help you optimize your Pinterest campaigns more than ever before.
This partnership puts Facelift in an excellent position to help build value for all of our clients and to ensure that we can continue to provide top-level solutions.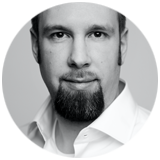 "Expanding our partnerships to include Pinterest is a huge step towards providing improved support for our clients and a new array of features" says Fabian Schmidt, Facelift's Head of Operations, adding;
"Constant product improvement and the steady expansion of our offerings are cornerstones of the Facelift mission, and this partnership will mean great strides in the right direction."
With these changes, we're off to a great start this year, and we can't wait to help you really pin down your content strategy in 2021!