Using these lucrative options you can attract potential customers to your stationary shop
Some time ago, Facebook introduced the Local Awareness ads, creating a tool with which shop owners could encourage the right Facebook users to visit their shops. The best part: Local Awareness ads can be used to make people in a specified area aware of a business in their immediate surroundings. This way, you reach potential customers who, without Facebook, would not become aware of you easily or possibly, not even at all.
1. Encourage your potential customers to shop in your store
Just like large retail stores, owners of individual stores are interested in attracting more people as potential buyers and to get them to visit their stores.
Local Awareness ads make this possible: book a mobile ad on Facebook for a specified radius (e.g. 3 kilometers) and then show customers the exact route to your store using the special "Call to Action" button.
The shoe manufacturer UGG Australia did exactly this and, according to its own reports, was able to triple their sales revenue in terms of this advertising measure.
2. Improve the perception of your brand
Local Awareness ads are perfectly suited to improve your own branding. The more potential customers you reach in your direct environment, the greater the likelihood that these people will visit your store or branch and buy your products there.
A "Call To Action" is ideal for this, as it calls for people to take action, as the name says. If all information has been stored correctly on Facebook, as a response to a Local Awareness ad, potential customers can contact the store directly by phone and get in touch with them.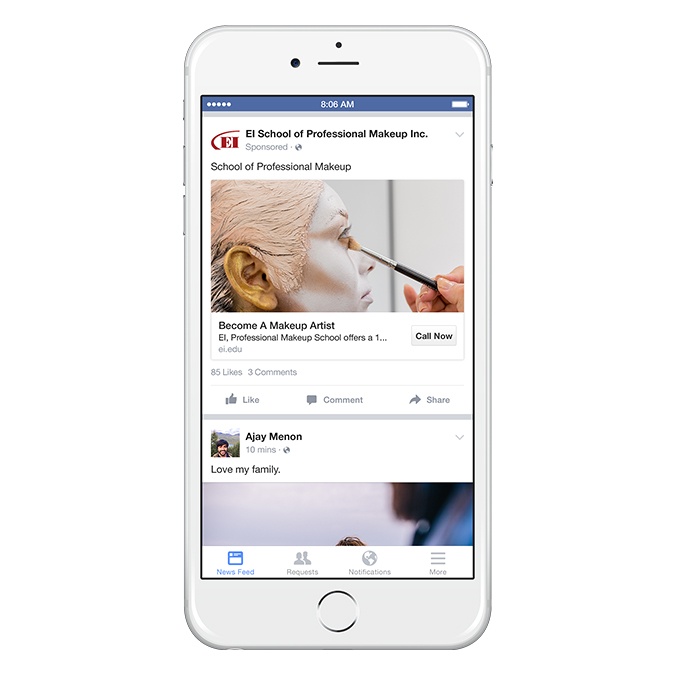 3. Assist individual branches in reaching their individual sales targets
As a marketing executive of a retail chain, using Local Awareness ads, you can ensure that individual branches achieve their sales targets quicker. To do this, the sales of the individual branches need to be recorded accurately.
If one branch has already achieved its sales target, however, and a different branch has not, the Local Awareness ads on Facebook are adjusted. With an appropriate "Call To Action", potential customers are then guided straight to the branch which still needs to achieve its sales target.
Using this method, Tire Discounts, a US tire supplier, achieved all their sales targets in their branches and spent a lot less on the Local Awareness ads than they would have on comparable TV advertising.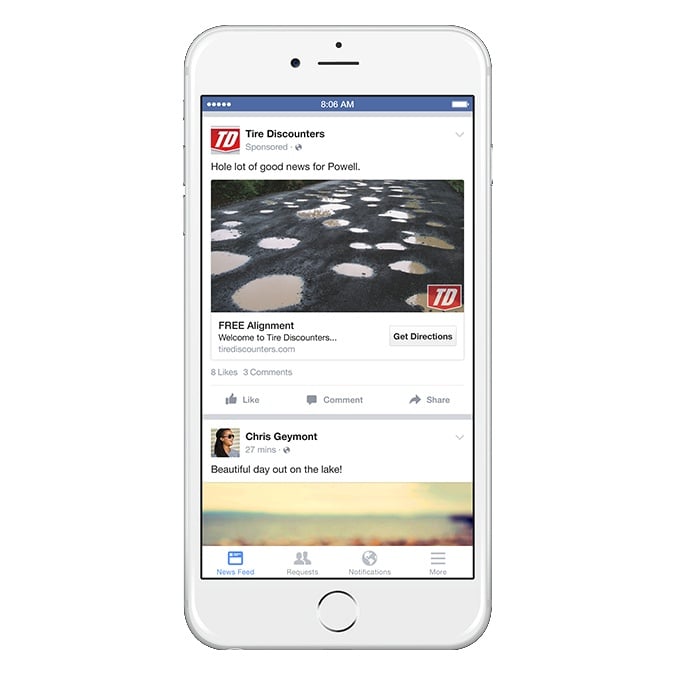 4. Let your potential customers know about new branches and store openings
Every retail chain continuously expands its own branch network. Usually, the opening of a new branch is celebrated; there are nearly always specials or reduced prices on offer to attract potential new customers.
Local Awareness ads can assist you in attracting even more people to your new branch. All you need to do is place a short but visually appealing ad on Facebook, which draws attention to the event, ideally mentioning all the discounts, promotions and price reductions. In combination with an appropriate "Call To Action", this ensures a high level of attention and suitable potential buyers are guided to your new branch via smartphones with the Facebook app.
This method helped Sears Hometown & Outlet Stores in the USA to make some of their new branches known. The Group already has over 1,200 stores in North America.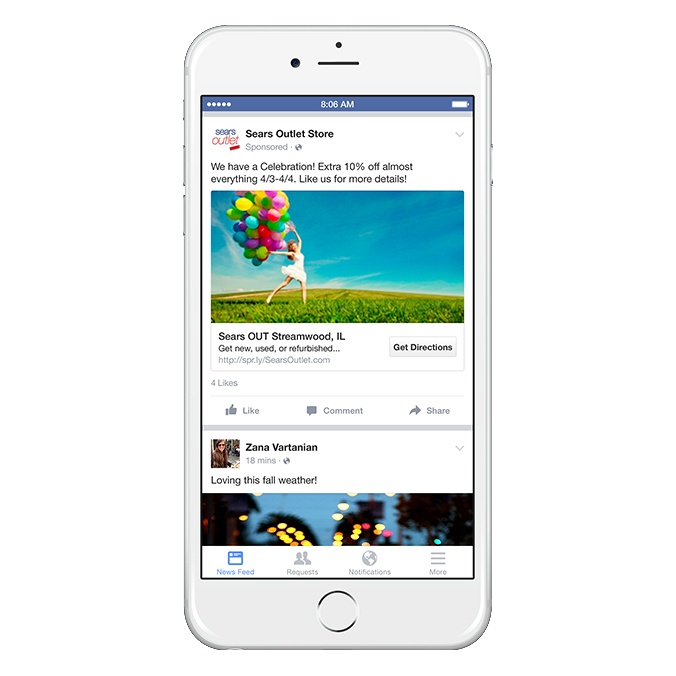 5. Address exactly the right target group and minimize waste coverage
Local Awareness ads cannot only be applied for certain areas and distances, but of course you can also define and accurately address specified target groups using this advertising format (as you are used to with Facebook). In combination with the right "Call to Action", this option ensures that a store is not only (better) known in a certain area.
By means of the exact targeting, you can also attract the right customers for your offerings. This approach can be particularly worthwhile when you run special campaigns, for example, where product samples are given away. This is not really a new type of marketing, however:
with Local Awareness ads you are not giving out samples to random people in the subway, on the streets or in the bus, but rather to people who, according to Facebook, are really interested in your product!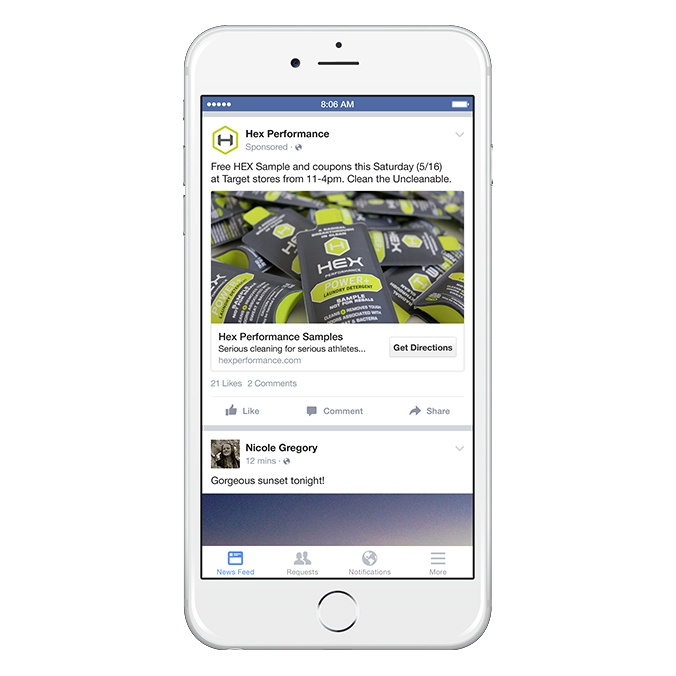 Conclusion
Local Awareness ads are extremely flexible for a variety of advertising purposes. As an advertiser, it is very important that you know exactly which strategic goal you are pursuing with your advertising on Facebook.
Thanks to the many customization options of Local Awareness ads, you are able to accurately address the right customers in order to keep waste coverage as low as possible. If you can attract more real potential customers to your branch, you will make more sales: this is one of the significant benefits of Local Awareness ads compared to traditional advertising in local environments.
Thanks to Facebook, you mostly reach people in your area who are much more likely to actually purchase a product, and with Facelift Cloud you are able to quickly, easily and successfully implement your advertising campaigns — on your own or with our support.
Title image: Monkey Business Images, Shutterstock.com
Screenshots: Facebook