Visual content, such as videos and images, has long replaced traditional written content, and it has since become essential for businesses to deliver up-to-date, engaging content to reach and engage their audience. Stories offer just that timeliness and are one of the most widely used content formats.
How Companies Can Make the Most of Social Media Stories
The volatility of stories poses a number of challenges for companies and creators alike. Since they are usually only accessible for 24 hours, stories must be authentic, entertaining, varied and immediately cause the consumer to respond. We'll provide you with five tips for successful stories and how to differentiate your stories from those of other companies in order to ensure the effective activation of your target group.
Tip 1: Let the Community Decide!
Instagram, Snapchat, Facebook and the like continue to expand on the Stories format, wherefore many new features have been added in recent times. Question tools are a great way to engage the community and encourage users to interact. For one, this feature allows you to find out where the interests and desires of consumers lie and create custom story content to meet those needs. In addition, companies can create more transparency and, therefore, more authentic storytelling.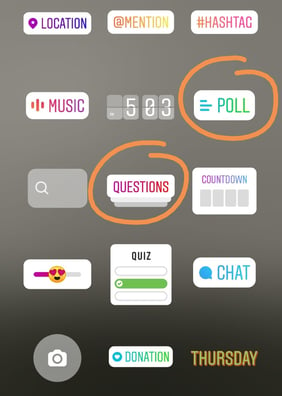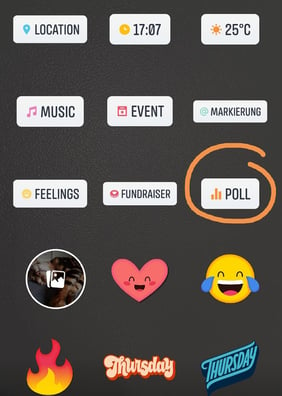 Tip 2: Utilise Shout Outs!
In addition to your own, you can also use the reach of your community and share the content of your followers in addition to your own content. Also be sure to use your stories to thank your users for their likes, comments, or mentions. In this way, you can greatly expand your reach and strengthen your brand awareness. This also makes for a stronger bond with your community, which increases both interaction and empathy.
Tip 3: Organise Giveaways
Giveaways are a great way to effectively reach your story viewers. Share discount codes, which are only available for a limited time, or give away products to increase engagement rates and revenue opportunities. In this way, you can strengthen the bond with your audience and get your users excited about upcoming giveaways. You can also enlarge your community by asking your followers to share your content in order to enter your giveaway in the first place.
Tip 4: Post Different Series on Various Topics!
If you've already used hands-on question-and-answer tools to find out which topics and formats most interest your story viewers and make for the most interactions, be sure to use that knowledge and create more content in those areas. Create habits like a recipe of the week, a quota of the day, or a job of the month, thereby increasing the return value of your stories and content.
Tip 5: Go Live!
Being any more up-to-date than this is simply not possible! Launch live videos to present product updates, introduce new products or services and product features as well as to answer questions. This will give your community a better sense of the product, while being able to gain insight into how your company works. You can also save your live session for 24 hours, thereby providing entertaining up-to-date content.
More Tips and Social Media Story News
You want to become a stories champion? We have the perfect guide for you: In our "The Ultimate 2019 Social Media Stories Guide for Companies" white paper, you will find insights into current figures, data, and new social media story features in addition to many other tips for successful stories.