10 Social Media KPIs Your Company Should be Tracking
Discover some of the strongest ways to monitor the successes of your social media campaigns
Take advantage of some lesser-known KPIs that could really polish your campaign
Learn about attribution modeling and find the best ways to see where your data is coming from
Capitalize on your data with these social media key performance indicators
Peak performance for your social media campaigns is all about data. We've compiled a list of some of KPIs that your social media team should be taking advantage of. These range from larger, better-known KPIs such as calls-to-action to some you may not have thought of.
With Facelift's social media KPIs white paper, you'll be able to fine-tune your campaign's performance. Get the free download now!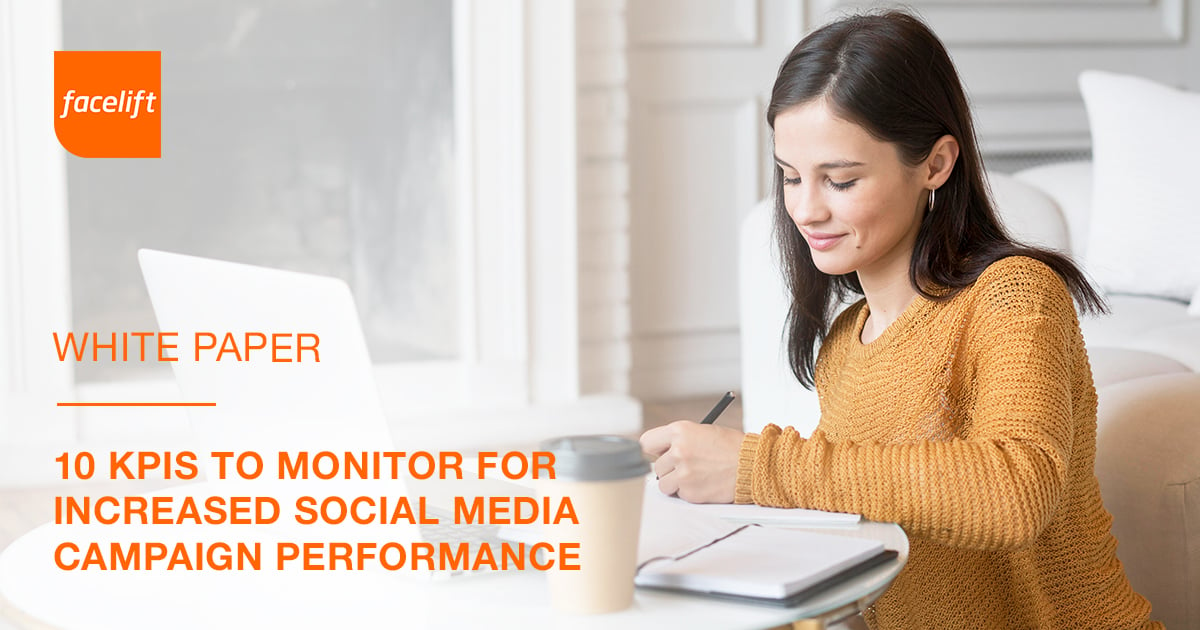 Interested? Just fill out the form and we will send this white paper directly to your email inbox.